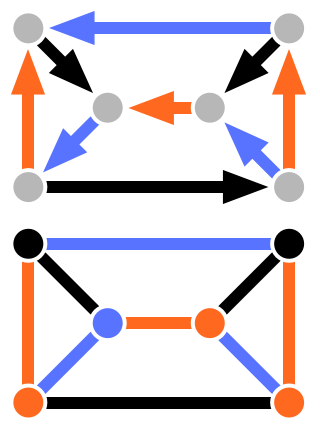 In distributed computing, many computational problems are inherently global: to solve such a problem, we need to get full information on the structure of the computer network. There are also some problems that can be solved in a strictly local manner: it is enough that each computer is aware of its local neighbourhood (e.g, of other computers that are within some small constant number of hops away).
While the two extremes — global problems and local problems — are nowadays fairly well understood, much less is known about problems that
fall between the two extremes
. Our recent work "
A lower bound for the distributed Lovász local lemma
" now gives the first genuine example of a problem of an
intermediate
time complexity, falling strictly between local problems and global problems, even in the case of networks in which all nodes have only a small number of neighbours. This work was accepted for presentation at
STOC 2016
, which is one of the most prestigious and selective conferences in theoretical computer science.
Contact person: Jukka Suomela
---
Last updated on 29 Feb 2016 by Jukka Suomela - Page created on 29 Feb 2016 by Jukka Suomela